Who we are...
WMCP was founded to fill a gap left in the system for helping small, economically distressed communities with new construction and building repair or update projects.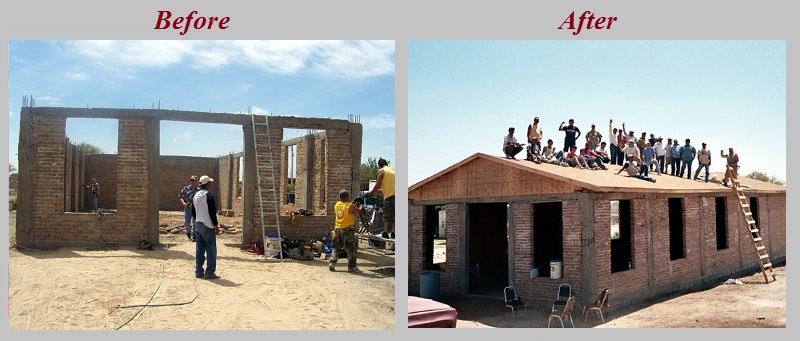 In the heart of Mexico, you can see the heart of Mexico - which is a culture of community. Unlike most of the US, where the majority of us isolate and insulate after a long day's work, these folks closely interact on an all day, every day basis. From simple neighborly gestures to church outreach efforts, these people are closely-knit. Neighborhoods are really villages that surround larger cities – and they are sadly impoverished. Central to the community attitude of these villages are public gathering places – local vendors of basic needs, schools, playgrounds, churches, etc.



Any non-government properties are left to be maintained by the communities themselves, which is a significant financial burden. This is where we step in if we can - mostly regarding church buildings.

Scheduling, funding and managing projects from that distance and with the barriers of language, culture and international regulation is tough. It's a long and labor-intensive process, but it's worth every ounce of effort to continue growing and strengthening the sense of community that is deeply ingrained in their DNA.